To view information regarding our procedures during the COVID-19 Pandemic please go to our Policies page.
Welcome to Little Darwins Nursery
Our Vision
At Little Darwin's we celebrate each child's individuality and uniqueness by providing opportunities to be noise conductors, messy creators and active movers. We offer an accessible indoor and outdoor environment harnessed by a curriculum which intrigues and fascinates learners. Skilful educators enable memorable and purposeful experiences for all children to set them off on the right course together.
At Little Darwins Nursery we aim to provide excellence in childcare facilities for children from 3 months old through to school transition. We achieve this by providing a safe and stimulating environment where children are set off on a journey of discovery that secures inquisitive learning, building friendships and developing a healthy self-esteem.

We plan an Early Years curriculum that is broad and balanced ensuring children are challenged and supported through every step of their learning experiences. By working closely with the school, the learning path is fully integrated with the over 5's curriculum ensuring progression to school is seamless.

We encourage emotional security for your child through a 'key worker' system ensuring your child always feels secure during personal times such as feeding, sleeping and changing. It also ensures your child will have the emotional support they need to develop and grow in their learning.

We understand that selecting a nursery for your child will be one of the most emotional decisions you have to make as parents. We know you will want peace of mind and assurance that your child is happy, socialising, learning and discovering during their time at nursery. By working closely with you to personalise your child's journey with us you can be assured your child will thrive and develop to their full potential here at Little Darwins.
Little Darwins Nursery
Main Road - Rettendon - Chelmsford - CM3 8DW
Tel: 01268 769599
World Book Day 2019
Posted: Mar 7, 2019 by: admin on: Nursery Blog
Thank you to all who took part in world book day, all costumes were fantastic. Children enjoyed all of our book themed activities especially our food tasting items from Handa's surprise, our interactive story telling of Jack and the beanstalk and our Rainbow fish dance. Children made special memories to treasure.
A huge thank you to the Little Darwins team for all your hard work and well done to Laura, Millie and Sam for winning prizes for best costumes.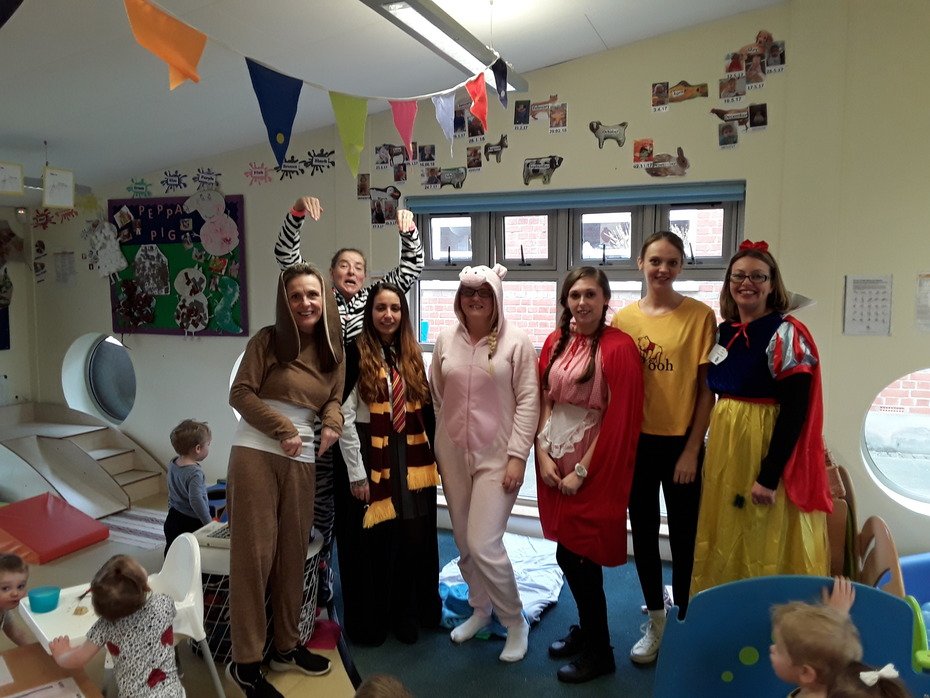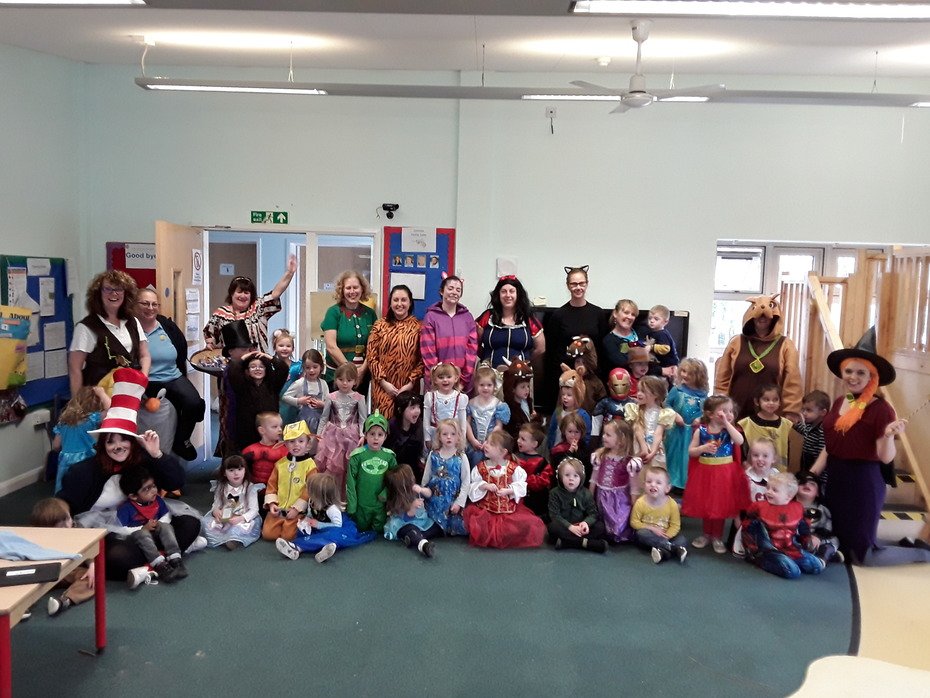 0 comments
No one commented yet.